TECHNOLOGIES
ZINC
TECHNOLOGIES
ZINCEXTM technology offers a complete, reliable and flexible alternative process for zinc ores and concentrates that are difficult to treat using conventional methods. This technology is the number one industrial standard for zinc production through hydrometallurgy using solvent extraction.

A clear example of the versatility of this technology is its successful implementation for a wide variety of raw materials (including oxidised ore, waelz oxides, discharged batteries etc) in Spain, Nambia, Japan, Italy and the United States and with treatment capacities ranging from 2,000 tons of zinc per year to 150,000 tons.
ZINCEXTM technology is made up of the following functions:


LEACHING:
This process is done in an acid medium with the aim of obtaining a solution with the zinc present in the starting material.


SOLVENT EXTRACTION
Solvent extraction: The the solvent extraction stage purifies and concentrates the zinc solution, acting as a barrier to impurities for the subsequent stages of the process.


ELECTROWINNING:
Electrolysis: The the electrolysis circuit has the aim of electrophoretically depositing highly pure metallic zinc sheets (SHG quality) by reducing the zinc dissolved in the charged electrolyte, achieved by applying an electric current.

The key to the success of the ZINCEXTM technology resides is founded in on its ability to treat a wide range of zinc solutions, from 1 g/l to 160 g/l Zn, which makes it ideal for combining multiple projects and applications, along with its capacity to obtain high-purity electrolytes by creating impassable barriers, not only for common impurities, such as Ni, Co, Cd, etc., but also for elements such as Ca, Mg, Mn, Cl, F, which have a damaging effect on the electrolysis of zinc.
The following figure compares the behaviour of the main impurities in ZINCEXTM technology and in conventional technology: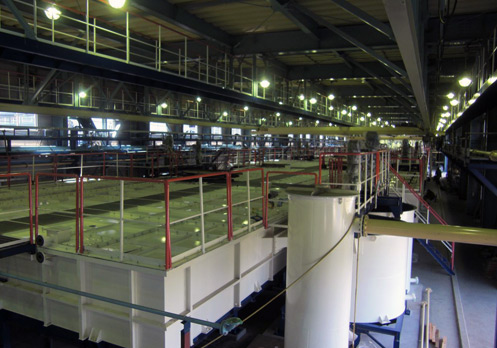 CONVENTIONAL PROCESS
Roasting, Leaching, Electrowinning

NOTE: The dotted lines indicate ppm or ppb.
PROCESO ZINCEXTM MODIFICADO

NOTE: The dotted lines indicate ppm or ppb.

Key plants for this technology:

Rosh Pinah – Namibia
Vedanta
150.000 t/yr
Oxidised zinc ores
Greenfield

Akita – Japan
Dowa
20.000 t/yr
Waelz oxides
Brownfield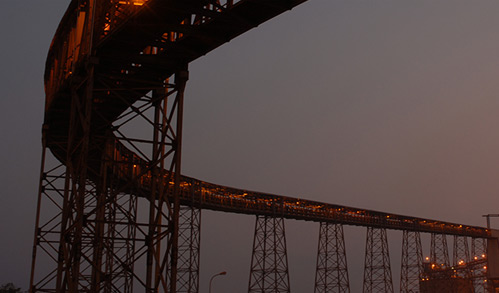 Sardinia – Italy
Glencore
52.500 t/yr
Waelz oxides
Brownfield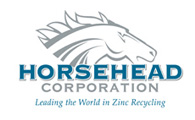 Mooresboro – EEUU
Horsehead
135.000 t/yr
Secondary zinc oxides such as Waelz Oxide and Skimmings.
Greenfield

TR DIVISIÓN DE INVESTIGACIÓN Y DESARROLLO
Cl. Sierra Nevada 16
Pol. Ind. San Fernando de Henares
28830 San Fernando de Henares,
Madrid – Spain
---
CONTACT
Through this form, you can query the department or area that best suits your needs. In short, we will contact you.
Fields with an asterisk (*) are required.