ABOUT US
PROPIETARY
TECHNOLOGY
DEVELOPMENT DIVISION
Técnicas Reunidas (TR) is a leading company in the engineering and construction of industrial plants and develops and markets technologies through its Proprietary Technology Development Division (DDTP) for sectors such as raw materials (metals and biomass), the environment (waste and water), energy storage and chemical processes.
The DDTP provides services in research and development engineering, technology licensing, technical assistance and the provision of proprietary equipment for industrial plants built through its own technology.

The Division researches and develops new technologies to gain access to new markets, and to stand out from its competitors in the markets where it is already established.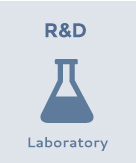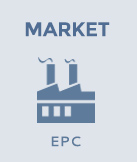 INDUSTRIAL PLANTS
There are more than 10 industrial plants running under the Proprietary Technology Development Division (DDTP) technology, located in the U.S., Japan, Italy, Spain, Portugal and Namibia. Among the Proprietary Technology Development Division's (DDTP's) most important clients are some of the main actors figures/players/ participants in the market of zinc production.
WORLD LEADER
Through the Proprietary Technology Development Division (DDTP), TR is a world leader in zinc recovery processes through solvent extraction.
Since 1976, plants using Zincex™ technology have demonstrated the economic, technical and environmental benefits of this process compared to conventional processes.
KNOW OUR
HISTORY
Click here and
discover it
JOSÉ LLADÓ TECHNOLOGICAL CENTER
R&D
The Proprietary Technology Development Division (DDTP) has a highly qualified, multidisciplinary scientific and technical team working at the José Lladó Technological Centre, which has specific laboratories related to the Proprietary Technology Development Division's (DDTP's) areas of activity, chemical testing and analysis laboratories, pilot plant areas, and a mechanical workshop. The entire centre is equipped with state-of-the-art computer hardware and software, which allow this division to be a technological leader on at an international scale in areas such as metal extraction, waste recovery, water treatment, power storage through flow batteries and biomass products.
THE PROPRIETARY TECHNOLOGY DEVELOPMENT DIVISION (DDTP) PROVIDES ITS CLIENTS WITH: OVER 70 HIGHLY QUALIFIED PROFESSIONALS AT ITS TECHNOLOGICAL CENTER

OVER 8,000 TR PROFESSIONALS WITH A HIGH LEVEL OF TRAINING AND EXPERIENCE

A TECHNOLOGICAL CENTER WITH THE MOST ADVANCED FACILITIES IN ENGINEERING, R&D AND CHEMICAL ANALYSIS IN THE MARKET
The DDTP, as part of Técnicas Reunidas, applies the procedures of the Quality Management System and Environmental Management in all its projects, in accordance with the Quality and Environmental Management Manuals, according to ISO 9001 and ISO 14001 respectively.
Both TR Management Systems have been certified by AENOR since 1997 and 2000 respectively.
Likewise, the DDTP has an Occupational Health and Safety Management System (OHSAS 18001) certified since 2008 by BSI.
For the Proprietary Technology Development Division (DDTP), as for the rest of TR's areas, its quality service, long-term relationships with clients and ability to competitively bid in any market make up the core of its strategy.
TR DIVISIÓN DE INVESTIGACIÓN Y DESARROLLO
Cl. Sierra Nevada 16
Pol. Ind. San Fernando de Henares
28830 San Fernando de Henares,
Madrid – Spain
---
CONTACT
Through this form, you can query the department or area that best suits your needs. In short, we will contact you.
Fields with an asterisk (*) are required.